Community
The FRET community provides a platform for discussions and exchange and represents the field within the scientific community.
Dissemination
The FRET community provides dissemination through freely-available resources and the organization of regular workshops on methods, instrumentation and analysis procedures.
Standardization
The FRET community will work towards standardizing experimental and analysis procedures by organizing experimental and computational community challenges.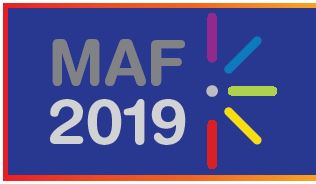 The FRET workshop at MAF 2019, UCSD San Diego, concluded. Find the program and further[…]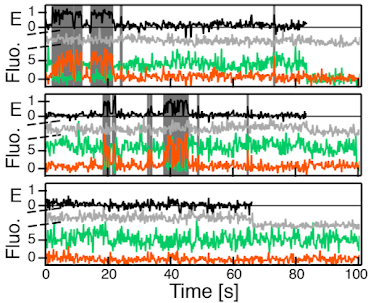 kinSoftChallenge2019 aims to find the best tool for extracting kinetic information from single-molecule traces. Registration[…]
the need for a community
FRET – an evolving field
Over the past decades, Förster resonance energy transfer has evolved into a routine tool in the life sciences. Inspired by our recent joint study on the precision and accuracy of FRET, we hope to channel the efforts of community to advance the field within the scientific community.
To the right: The number of publications per year containing the keywords "FRET" or "single molecule FRET" in the title or abstract (Source: Web of Science).
Read the multi-laboratory benchmark study
See the bylaws of the community
Workshops
A satellite workshop was held at the Methods and Applications in Fluorescence meeting at UCSD, San Diego, August 19-20, with the aim of providing dissemination for beginner and intermediate users of FRET and discussing community efforts.

On the first day, lectures provided the historical context of the discovery and mathematical description of FRET and discussed different approaches of measuring FRET on the single-molecule level and live-cell imaging. In addition, breakout sessions discussed practical aspects of performing measurements, preparing samples and the workflow of data analysis in solution-based single-molecule FRET.

On the second day, various approaches for measuring dynamics in single-molecule FRET and image correlation spectroscopy from nanoseconds to seconds-minutes were presented. Application talks discussed FRET experiments in viruses, fluorescent-base analogs and the combination of FRET and super-resolution microscopy.
Contact
The community is just getting started. If you have ideas, feedback, or would like to get involved by organizing activities within the community, please use the contact form below.